Welcome Avid Readers and Literary Friends! Cat is happy you stopped by…


How about we get right to some excellent news of our newest author to our big family of fantastic writers we have the honor of working with. Author, Dave Lager was just awarded a 5-Star Readers Favorite book review for his crime fiction series based and written around a female cop named Ro Delahanty, Book Three in the Ro Delahanty Series.

THIS CAT could not be more proud and so happy for Dave that I wanted to share the Press Release and Review!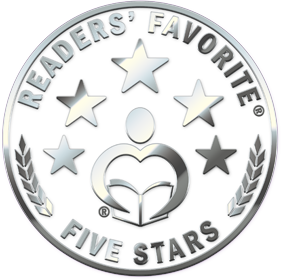 For Immediate Release:

Author Dave Lager and his new book receive a warm literary welcome.
Readers' Favorite announces the review of the Fiction – Crime book "Losses" by Dave Lager, currently available at http://www.amazon.com/gp/product/1736482823.
Readers' Favorite is one of the most significant book review and award contest sites on the Internet. They have earned the respect of renowned publishers like Random House, Simon & Schuster, and Harper Collins and have received the "Best Websites for Authors" and "Honoring Excellence" awards from the Association of Independent Authors. They are also fully accredited by the BBB (A+ rating), which is a rarity among Book Review and Book Award Contest companies.

"Reviewed By Trudi LoPreto for Readers' Favorite
Losses by Dave Lager is a story of crime, family, friends, co-workers, and so much more. The story centers on Deputy Sheriff Ro Delahanty and her everyday life as a policewoman, a member of SWAT, and a daughter, sister, and friend. She has worked hard to move up the ranks and will not be satisfied until she has top honors in as many different available situations. Ro has gone through SWAT training and come out at the top of her class. When she is called to an apparent drug scene with hostages, she is forced to deal with her Irish temper, her strong sense of right and wrong, and the behind-the-scenes workings of the law.

I got caught up in Losses from page one and found that the action went on and on. Several different stories are happening simultaneously, making Losses even more exciting as each new turn takes the reader somewhere surprising. Ro is not your standard 'policewoman/female detective' character, which was different and refreshing and allowed for a much stronger storyline than the usual female cop mystery.

While I did not read books one and two in the series, I was never lost or left out of the story, and it stood perfectly on its own merit. Dave Lager must be congratulated on creating a strong but still very everyday real woman who just happens to be a deputy sheriff.

I highly suggest all who enjoy this genre read this book! I look forward to the future for more Ro Delahanty adventures."



You can learn more about Dave Lager and "Losses" at https://readersfavorite.com/book-review/losses, where you can read reviews and the author's biography, as well as connect with the author directly or through their website and social media pages. Dave's series of e-books are now on sale for only $2.99 each on Amazon Kindle.


***** ***** ***** ***** ******


CAT SHARES SOME E-BOOK, PRE-ORDER, and UPCOMING SALES




Now, this Readers Favorite 5-Star Awarded Book Review Read is nothing short of fantastic. Beautifully written by Author Barbara Daniels Dena and her writing Yorkie, Miss Magical Zoe! Below is ZOE at the computer changing the price of Barb's e-book now ON SALE. It is a delightful collection of short stories that are fun, inspiring, and funny.

Here is a little of what the Readers Favorite reviewer shared about "FOR The SOUL"… "For the Soul: A Collection of Short Stories was written by Barbara Daniels-Dena. Quilts, children, and dogs – what more can life offer? Well, stories, of course. And, where there are quilts, children, and dogs, there's bound to be lots of stories. Life is full of stories: funny stories, heart-wrenching and heart-warming stories, fiction, and creative nonfiction. Like the author, I recall spending hours rifling through my grandmother's button box.

There were all kinds of buttons: large, small, brightly colored, shiny, or dull. These buttons were a source of inspiration for stories, learning to count, learning the colors, and just savoring the precious moments spent with my grandmother. Life and those accessories we collect during our lifetime are full of stories. But so are our imaginations, our dreams, and the random thoughts that swirl around in our heads – so many stories to share."

Barbara's e-book is now on sale for only .99 cents a copy and is available at http://www.amazon.com/gp/product/057896835 Amazon Kindle and would make a great holiday gift for moms!



****** ****** ***** ***** *********


CAT HAS E-BOOKS AND PRE-ORDER SALES FOR THE KIDS IN YOUR LIFE!

Both of these fantastic children's reads will be on sale and available right before the long Thanksgiving weekend and just in time for Bedtime Story reading with your TOTS!

The first one written by award-winning author and writer Shawna James is now on Pre-order Sale on Amazon Kindle for only $1.99 per download. This one is an adorable book for the kids with a fun Christmas Story and colorful, vibrant characters and illustrations titled Allie's Slimy Christmas Adventure: Short Bedtime Christmas Story | Picture Book, perfect for ages 5 to 8, and it is her first children's book with many more to come.

What would you do if your house was covered in goo, and you found a glowing door that led to the North Pole? CAN Allie and Ryan be able to help Santa and the elves and still make it back home in time for dinner? Or will the goo destroy the North Pole and ruin Christmas for everyone?

Have fun reading with the kids!


ANOTHER EBOOK SALE For Just The 5 to 8 year-olds who love Bedtime Story Books!

This little gem is exceptionally written by Christian Author Briana Johnson titled Wait for the Turtle… Available in e-book & paperback on Amazon.
It will be on SALE beginning NOV. 24th thru Nov. 29th, 2021! A light Christian-themed read with fun, colorful characters, a teachable read with Q & A at the end of each chapter for the tiny tots. It is a great way to introduce your children to bible scripture.

"Princess Charity Ann Spaniel of Paw Print Paradise is excited! Her father has picked out a special prince just for her. Now all she has to do is wait for him to arrive at the castle…
But, as Charity soon discovers, waiting is hard! Will she settle for the first handsome prince who comes along? Or will she trust her father's wisdom and wait?"
Join Charity on her adventures as she gets into humorous scrapes and learns the importance of character along the way. Discussion questions and a King James Bible verse at the end of each chapter help readers of all ages reflect on the character traits explored in each chapter.

************* ************* ***********


This Avid Reading Cat and Expert Book Marketing Guru …will undoubtedly have more e-books, books, and authors starting their Holiday Sales in the coming weeks ahead… So make sure you come back and check them all out.

We know BOOKS are great GIFTS for all the avid readers on your holiday list!


LET THE HOLIDAY SEASON READING BEGIN!