HELLO RECOVERY FRIENDS AND WELCOME ALL! 
.

Happy Anniversary Catherine on WordPress.com!!! 
You registered on WordPress.com 3 years ago. Thanks for flying with us.
Keep up the good blogging.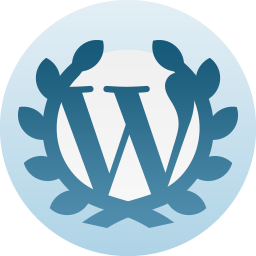 .
So, it has been 3 years ago today that I started this little thing called "Blogging."


All I wanted to do was continue my recovery journey with others who may be suffering from gambling addiction like had. It was my way of sharing and continuing my recovery journey from my book titled,  "Addicted To Dimes, Confessions of a Liar and a Cheat."


It was MY way to advocate, raise awareness, and inform the public about the dangers and devastation of this addiction, of this cunning disease. But when I started out I had no idea how others would take my blog about gambling addiction. There were very few blogs here on WordPress about addiction and recovery that I could find, and I was scared if people would "judge me?" I figured, "what the hell," my whole life is out in the world in book form, so I had no secrets anymore.
.
.
I felt it deep within my heart and my faith that it was the right thing to do. To blog and advocate about this awful addiction and see what kind of feedback I would get. I can honestly say, everyone in the past three years that have come followed my blog here and left comments have been mostly Spectacular! The WordPress community embraced me with open arms, open hearts, and understanding. So, what more could I ask for?
Well, I will tell you. Currently, my recovery community is at 7,414 followers and my visitor count as of today is 34,964 Visits! SO, in the words of "Sally Fields at The Oscars? They Love Me! They really, really love me!!" LOL …
Now, of course, I am NOT that vain, but I feel that my recovery blog here on WordPress is an important blog. Again, there are many recovery blogs here on WP, but very few are about Recovery from Gambling Addiction …
As the first year or so went on, I finally also opened up and shared here on my WordPress blog about my mental health challenges as I am "dual diagnosed,"  meaning I live in recovery from addiction and battle mental health challenges. I was getting tired of reading about how STIGMA was hurting and holding back many from seeking treatment for mental health issues. Not to mention all the news reports of mass shootings that were happening all over the US. So I decided to step out of the shadows of shame for having mental/emotional disorders and challenges. And again? My WordPress community embraced me once more.
.

.
Again, I wanted full disclosure as to my mental health so I could advocate that there is no shame in being diagnosed with mental health illness. Be it mental or medical, it is time for those who don't suffer have more empathy and understanding of what is like living with mental and emotional disorders. It can for many be very debilitating and painful.
So we don't need to add more in the mix by having to include shame, embarrassment, or stigma, to make those who suffer feel worse. I always say, "kindness is a choice" and takes much less energy than HATE. Because sadly, those who don't understand or even want to, and there are many, need to back off  ….
So many recovery blessings have happened here while I have been blogging here on WordPress! After my book released, so many awesome things have come. Too many to list, but a few are:
.
A Four Part Article Interview about my me on MyAddiction.com: My Gambling Story & Recovery
Interviewed and written in a major media release by Columbia University Epidemiology Dept. 2×2 project Gambling With America's Health
Was invited as Guest Expert Gambling Addiction Blogger on Addictionland of Author and Founder, Cate Stevens: Expert Blogger of Gambling Addiction at Addictionland
Where I continue to blog.
And now most recently a brand new Recovery Author Columnist for a fantastic Premier Recovery Mag called: 
In Recovery Magazine ~ "The Author's Cafe"
 which my first column
debuts in this June's 2016 Issue!! We have over 25,000 recovery subscribers and mailed we mail out and can be purchased at over 800 locations worldwide.
So come subscribe today and be ready to read my Secret Special Premier Guest Author whose book will soon be in our magazine's "The Book Stand."
.

.
Now year two here on WordPress was a growth year as I took on the world by storm with a new venture into  Lyon Book & Social Media Promotions here on WordPress!
.

"Sharing The Magic Of Written Words Within Your Books!"
.
And what a year it was! My little online bookstore and promotions business keep growing and growing. I now have over 17 authors I book promote for and more on the way! So drop by my book promo blog here on WP above and come meet your new book!
I offer a little something different from other book promotions. I enjoy helping and teaching authors how and where they need to promote their fabulous books. I do all the social media legwork for them by setting up authors social media accounts, add their books to many free book sites for exposure to large readerships.
We also have loads of good things for readers too like books reviews, excellent new book releases, and author spotlights so readers learn more about our fine authors I promote. Let's face it, many of us brand new authors are not always computer savvy, and navigating the inner works of social media sites to sign up maybe intimating to some authors  …
So I do that and much more for affordable pricing that won't "break the bank."
And WordPress gave me everything I needed to get my new book promotions blog up and going by using all the free services they have here. So I would never host my blogs anywhere else!
So I will wrap up this WordPress Celebratory Anniversary post by saying a very Big Thank You to WordPress and to all my WP friends, family, followers, and all new visitors!!
Thank you for making my 3 years here on WordPress Special …

CHEERS!
Author Cat Lyon
.