Hello Readers, Friends and Welcome New Friends,
I'm sharing this new recovery blog post here on my Book Promo Blog of a fantastic recovery book I just finished! If you want to be inspired by a man who has seen it all with gambling addiction and has long, Long-term recovery? This book is a MUST READ! All 29 5 Star Amazon Reviews too! *Catherine*
Bet Free Recovery Now Shares Hope, Recovery From Gambling Addiction, News & Resources.
Hello Recovery Friends and Welcome All New Visitors,
.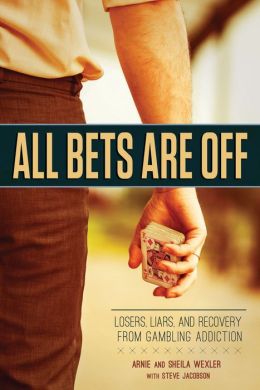 I have been excited to share my thoughts and review about my good friend, Arnie Wexler, Author and his new book  titled;  All Bets Are Off . . .

What can I say about Arnie Wexler that I haven't already told you back in a guest post here in November 2014? I can tell you his new book is an excellent read if you enjoy reading about
"Triumph In Recovery" . . .
Arnie Wexler has done an exceptional job with this new book about what his life was like when addicted to gambling. But he also shares a wealth of helpful info as well, as he and his wonderful wife, Sheila Wexler help many to recovery from this devastating disease. I like to call Arnie, 'The Grandfather of Recovery' from addicted gambling.
WHY?
Because Arnie has been in long, long time…
View original post 1,927 more words